save your character an leave the game
Description
Edit
Your character is saved and you are logged out of the game. You lose most of your possessions, but some special items and your money will return when you log in again. The things you can not keep are dropped
in the location where you quit. When you enter the game again next time, you always start at the church of Larstown, or alternatively in your current guildquarters.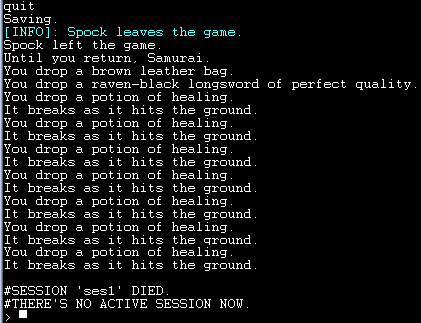 Community content is available under
CC-BY-SA
unless otherwise noted.