Description
Edit
Show some information about a player. The player doesn't have to be logged on. By default, the finger command truncates plans if the plan is very long.
-l Show complete, untruncated plans.
-s Show finger statistics
-t The good version - no plan
-S Silent, includes -t, but also doesn't display guild information
Additional wizard options
Edit
-u Updates information if the player is logged in.
-q Shows you the players questinformation also.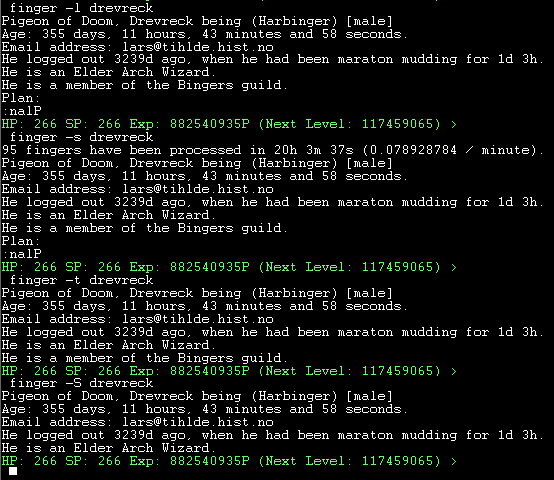 Community content is available under
CC-BY-SA
unless otherwise noted.